FOR IMMEDIATE RELEASE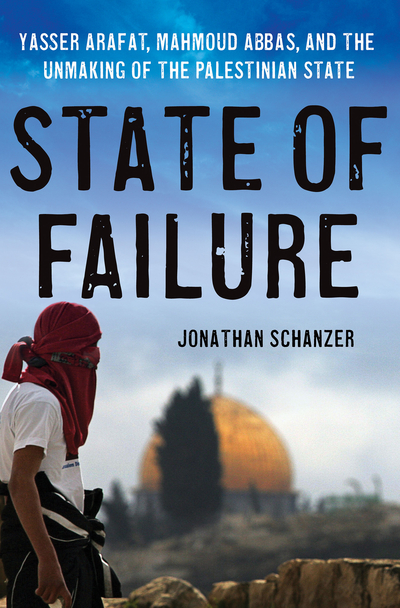 Washington, DC -- The Foundation for Defense of Democracies announced the release of a new book today by Jonathan Schanzer, titled State of Failure: Yasser Arafat, Mahmoud Abbas, and the Unmaking of the Palestinian State.
Schanzer, FDD's vice president for research, argues that the recent US diplomatic initiative led by Secretary of State John Kerry, coupled with Palestinian unilateral actions in recent years, have made the notion of Palestinian statehood seem inevitable. Yet, the questions surrounding mismanagement and abuses of power that dogged the Palestinian Authority during the 1990s continue to this day, and they have gone largely unaddressed across multiple U.S. administrations. Challenging the narrative that Israeli policies are solely responsible for impeding a future Palestinian state, Schanzer argues that if a viable Palestinian state is to emerge, its government must undergo substantial reform.
Released today by Palgrave Macmillan, State of Failure documents the history of the Palestinian struggle for good governance. Drawing from the lessons learned by current and former US and Palestinian officials, Schanzer offers concrete recommendations on how to avoid repeating the mistakes of the past.
Schanzer previously worked as a terrorism finance analyst at the U.S. Department of the Treasury and for several U.S.-based think tanks. Schanzer's 2008 book, Hamas vs. Fatah: The Struggle for Palestine (also published by Palgrave Macmillan) is still the only book on the market that chronicles the internecine conflict between the two most powerful Palestinian factions.
For publicity or events, contact Lauren Dwyer-Janiec at 646-307-5698 or [email protected]. For media availability, contact Madeleine Levey Lambert at 202-403-2941 or [email protected].
To purchase State of Failure directly from Palgrave Macmillan at a 20% discount, visit here then enter the code WORLDPALGRAVE20.