Latest Articles
December 9, 2021
A 45-year-old Arab man was murdered in Nazareth recently – it was the 116th violent death this year in Israel's Arab communities, and the third in that same week. This is more than merely a domestic rise in crime. According to a recent media report, an Israeli police official said the Iran-backed Hezbollah terrorist group has been working overtime to smuggle weapons to Israel's Arab communities. Their goal is to overthrow the Israeli state. But Israel's Arab community is clearly the victim.
December 2, 2021 • Jerusalem Post
Defense Minister Benny Gantz shocked Israelis last week when he revealed details of a 2018 security incident during which an Iranian drone had crossed into Israeli airspace. The Israelis downed the drone, which originated at the T4 Air Base in Syria. This much was known. But Gantz revealed that the drone was actually intended to deliver explosives to terrorist groups in the West Bank.
The episode was only one among many on the Syrian-Israeli border in recent years. The Israelis have worked overtime to battle Iranian efforts to exploit the fog of war to smuggle a wide variety of advanced weapons to terrorist groups, primarily Hezbollah in Lebanon, but apparently other groups and jurisdictions, too.
November 24, 2021 • All Israel News
In his new book, "Gaza Conflict 2021: Hamas, Israel and Eleven Days of War," author Jonathan Schanzer explores the role of Iran in the recent conflict and the Biden administration's determined efforts to rejoin the flawed 2015 nuclear deal, even as the Islamic Republic provided assistance to the terrorist group battling Israel.
November 18, 2021 • Military Times
In September of this year, Israel officially came under the area of responsibility of the Pentagon's Central Command, which covers the wider Middle East. In his new book, "Gaza Conflict 2021,″ Foundation for Defense of Democracies Senior Vice President for Research Jonathan Schanzer provides an in-depth look at one of the challenges that CENTCOM is undoubtedly grappling with. Specifically, Schanzer delves into what the Israelis call the "war between wars" to degrade Iran's military capabilities in Syria, the Persian Gulf, cyberspace and beyond. As Schanzer notes, the asymmetric war has been an important strategy for Israel. But it may have inadvertently contributed to the Gaza conflict of May 2021.
November 12, 2021 • Al Arabiya
With the signing of the Abraham Accords last year, a rare sense of optimism washed over the Middle East. Many in Israel believed that these agreements signaled that the Arab world had given up on the Palestinian cause. Perhaps that was too optimistic. The decision to normalize relations with Israel meant that these countries would prioritize developing a working relationship with a nearby Middle Eastern country. It did not mean that they would renounce Palestinian nationalism. The Gaza war of May 2021 made that abundantly clear.
Books by Jonathan Schanzer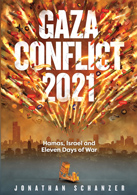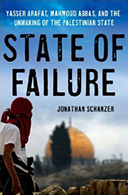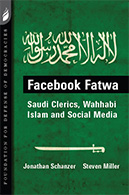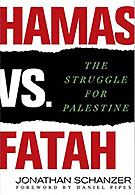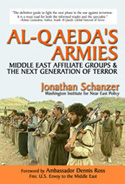 https